It is about:
Excellent and delicious taste

Sustainability

No preservatives, no added sugar

Locally produced ingredients

Environmentally friendly packaging 

100% authentic and pure fruits

Zero waste, green energy

A dedicated, professional team

100% Enjoyment 

100% Funkyness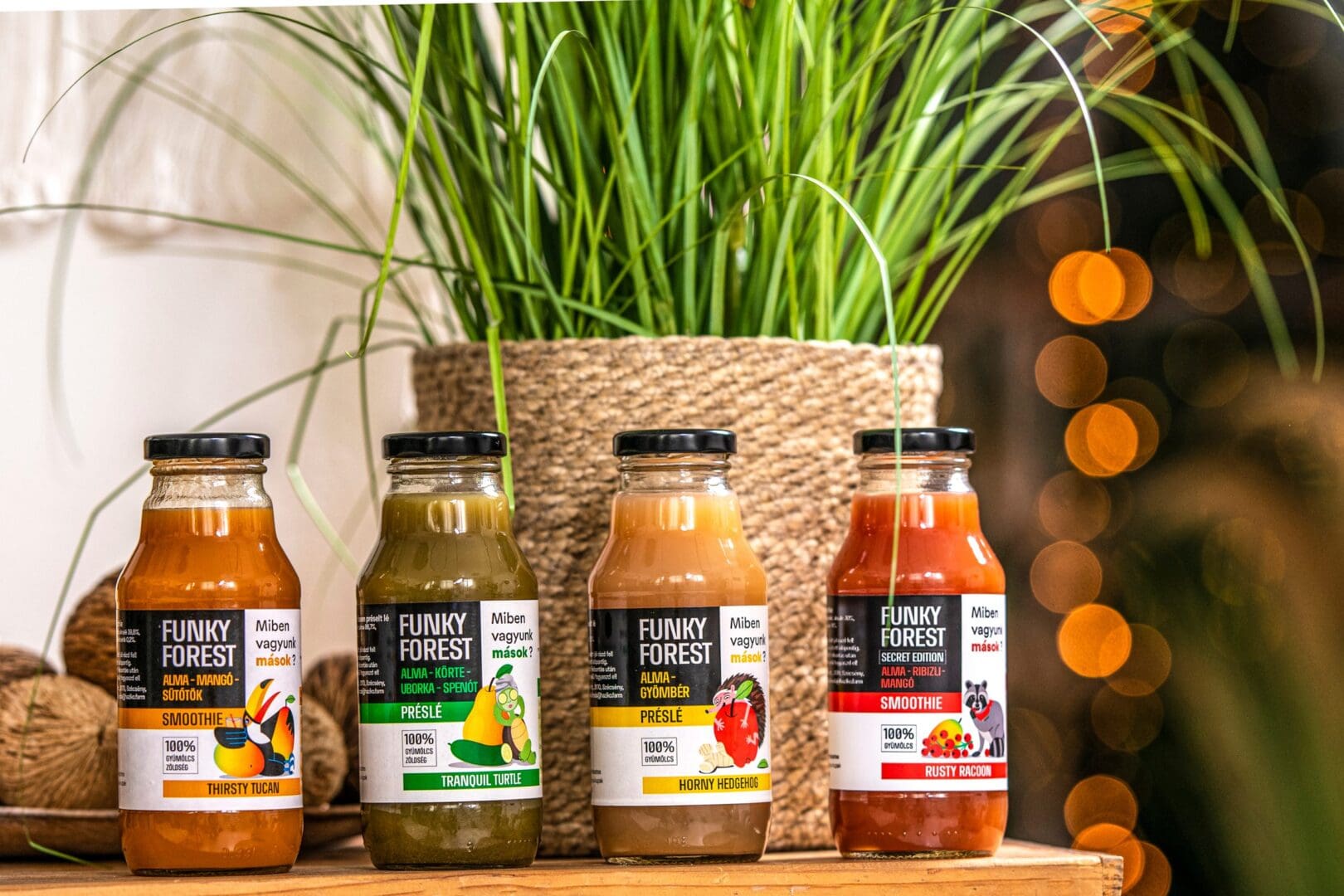 Our Brand Story – Let's visit Funky Forest
Our Funky Forest, full of trees, shrubs and plants, is crumbling from fresh and healthy fruits and vegetables. This is a place where we share a happy balance with the animals that live in it, who are also indispensable characters in the community.
In this forest, individuality is not a disadvantage and even distinct personalities are accepted. They are well aware of the importance in life of health, fitness, and confidence they receive from the fruits of nature. They take on a whimsical, unique character, a colorful personality, through which they smuggle humor and a positive attitude into the personality of the brand and the products that are able to distinguish us from other fruit juice products.
Funky Forest is made for those who can enjoy life but strive for awareness, sense the important things in life and nature, and have the ability not to take themselves too seriously.

Thirsty Tucan
Mango and Pumpkin present: an exotic adventure
Beware, don't judge by appearance!! Our tucan yawning under the tree knows exactly what he's doing right now: just about anything. You really need to recharge after a whole week of running around. The calendar is full of more important appointments and each meeting gives birth to new ideas. He doesn't even know where his head is. Sometimes he already has the feeling that he himself is completely lost in the midst of clever things. His extravagant dresses, however, always bring him back to reality. It pairs bold stuff with each other, but the result is usually overwhelming. As now: he mixed apples, mangoes, pumpkins and ginger together and who would have thought: again he made a perfectly harmonious Funky Forest drink. The tropical sweetness of mango, the rich saturation of pumpkin and the special power of ginger are at once exotic, silky soaking and fantastically filling.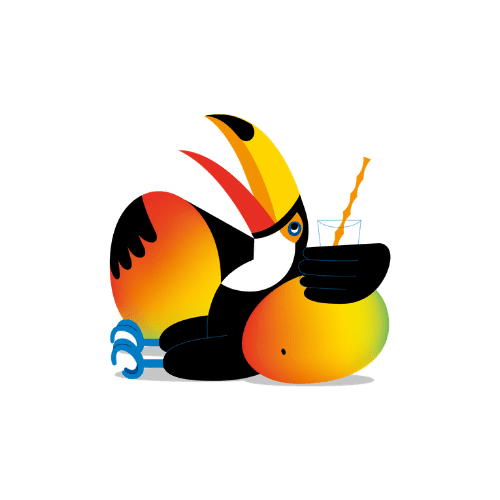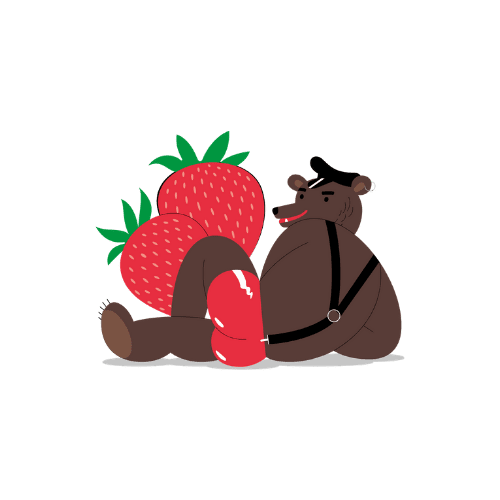 Berry Bear
Strawberries and cranberries: recommended by a furry expert
Full curves, serious contours, soft movements: the canvas slowly fills with colors and the inhabitants of the forest appear on it. Berry Bear steps back and looks at the easel with satisfaction. He couldn't make a mistake now. He captured the moment that was just falling into the fall — the color change of the leaves, the twinkling of sunlight on Horny Hedgehog's pocket watch, the ripples of Thirsty Tucan's bangs, and the twinkling hesitation of Metal Mole. This day also went well. It would have been a shame to run around the city when the moment found us in the clearing of the forest. You just have to wait. Calm down. Then capture the most beautiful moment. To see and love concentrated perfection. Then snap the cap off in a hurry and sip into a miracle: Funky Forest's truly gourmet, apple-strawberry-cranberry combination, a slightly sweet-sour mix of a special blend of strawberry and cranberry. We can often catch ourselves while consuming that it feels like we're munching on fresh strawberries.
Horny Hedgehog
Spicy romance of ginger and apples
What is this astringent men's fragrance? Where does it come from? What a question someone else might ask: Our friend Horny Hedgehog is. He descends in a clearing parade, his buttons scan the horizon – who are he running into today? It always comes off elegantly, carelessly ironed to the brim, thoughtfully disordered. Great master at conversations, he talks to anyone convincingly, at ease.. He always comes up with a better story than yours. He's been everywhere, he knows everyone and he loves to expand his casual acquaintances. An old-fashioned adventurer, the inhabitants of the forest are there for him. He flashes a pocket watch and ties, plays the harmonica, and performs card tricks. And if nothing helps anymore, there's the trump card: he conjures up Funky Forest from the depths of his bag. Of course, apple-ginger evening, the almost-classic, is a completely new world of taste, combining the sweetness and vitamins of apples with the special power of ginger.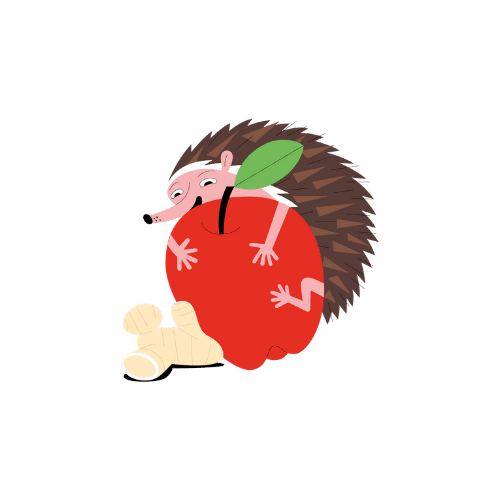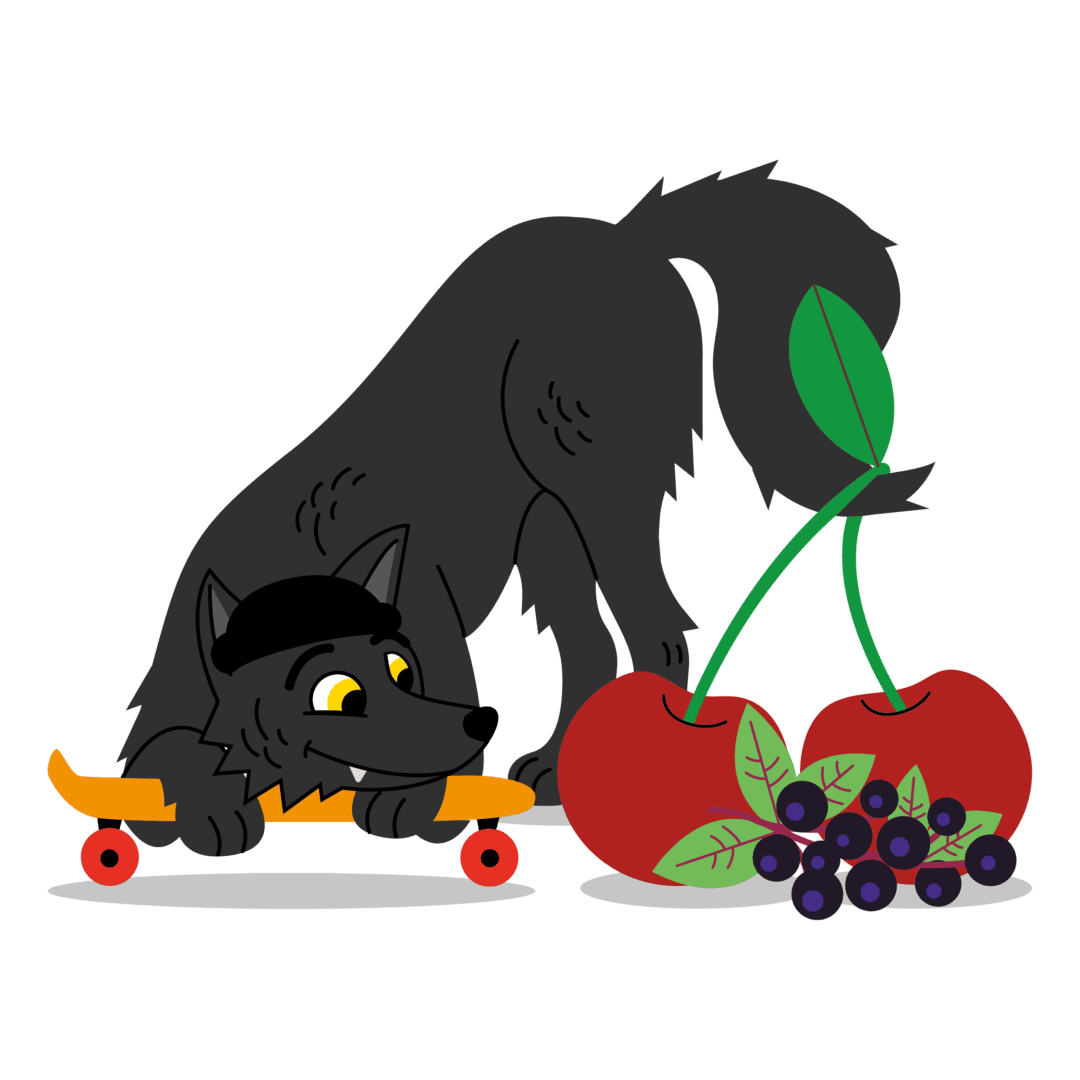 Wacky Wolf
An insanely good choice for the blistering heat
Our summer flavor, the first member of the Secret Edition series, was inspired by Wacky Wolf. But how crazy can a four-legged creature be who chooses so well when it comes to his favorite drink ?! Rather, it just sneaks out of the energy in a crazy way, as it delves into the most delicious flavors of summer in the blistering heat: deep burgundy cherries, spicy elderberries, roaring apples! What else do you need? If you ask us, it's sunshine and a big glass full of ice!
Attention!
Tranquil Turtle
Exploding green energy with the approval of a wise turtle
Green energy – sealed in a bottle! The eternal life of our tortoise, who cuddles in the woods, is guaranteed not only by its endless calm and the chill that flows from it, but also by its favorite drink. She carefully hunted down its varied ingredients from nature: the refreshing cucumber, the vitamin bomb spinach, the sweet pear, and the flavors of all the juices:  crumbly apple. This unique mix has become irresistible to her! And being a turtle, it's no wonder she voted for the green colors that symbolize life! So our calm little friend can continue to be satisfied with the bumpy road of life, as with her super team of apples, pears, cucumbers and spinach, she must have learned an enjoyable dose of vitamins by today. If you love the refreshingly yet sweet flavors of vegetables – or you think green is the most beautiful color in the world – she'll be your runner!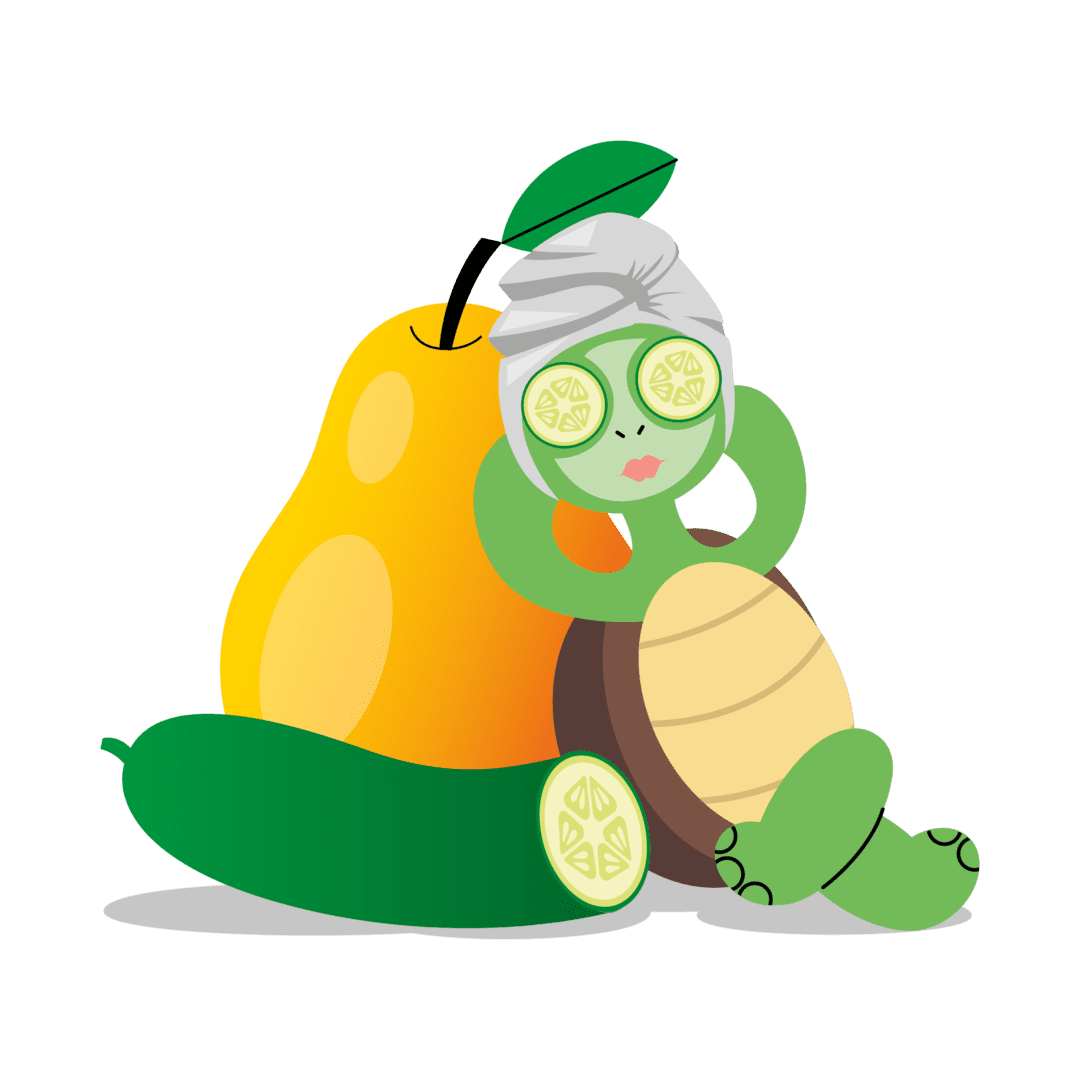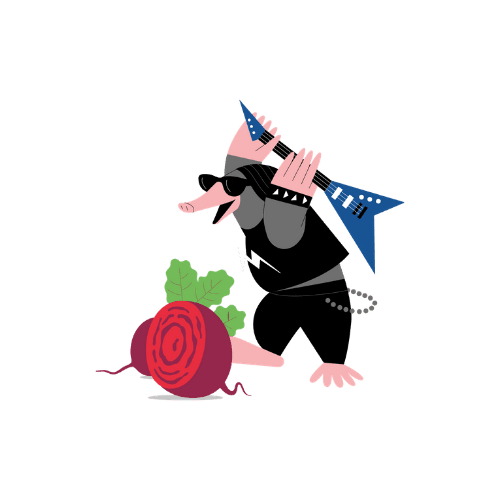 Metal Mole
An underground metal concert
Oops, who is squinting here in the sunshine? It's Metal Mole, just appeared. It must have been a hard night again, he doesn't even know where he hit a hole in the meadow grass. Underground style, sees only sharply in the dark. His hearing is infallible, leading him to the best places down there. He zigzags underground in a sixteen-sixth rhythm, he knows best where the road is going. But excitement is not so much at home; leave your usual living space only if you really need to. Like now. Because cells that are depleted in a high spin also need to be refilled sometimes. Fortunately, your senses won't let you down here either, you know the recipe: beetroots, carrots and apples.
Lovely Llama
A sip of spicy summer
The first taste of autumn, and the second member of the Secret Edition series, was inspired by the personality of a lovely little llama: cute, furry, but easy to surprise!
Lovely Llama brought us mango from South America in her embroidered putton, for which we mixed real apples and Chili Yard in our factory in Szécsény, thanks to our Chili Yard partner, creating a percussive, spicy end result! We believe that sometimes a little extra spice in life is enough, but only balanced with a relevant amount of sweetness – and according to our taste tests, we have managed to find this middle ground. p.s .: Our llama friend stays with us, she feels at home: at first glance she crept into the hilly view of Nógrád, Hungary!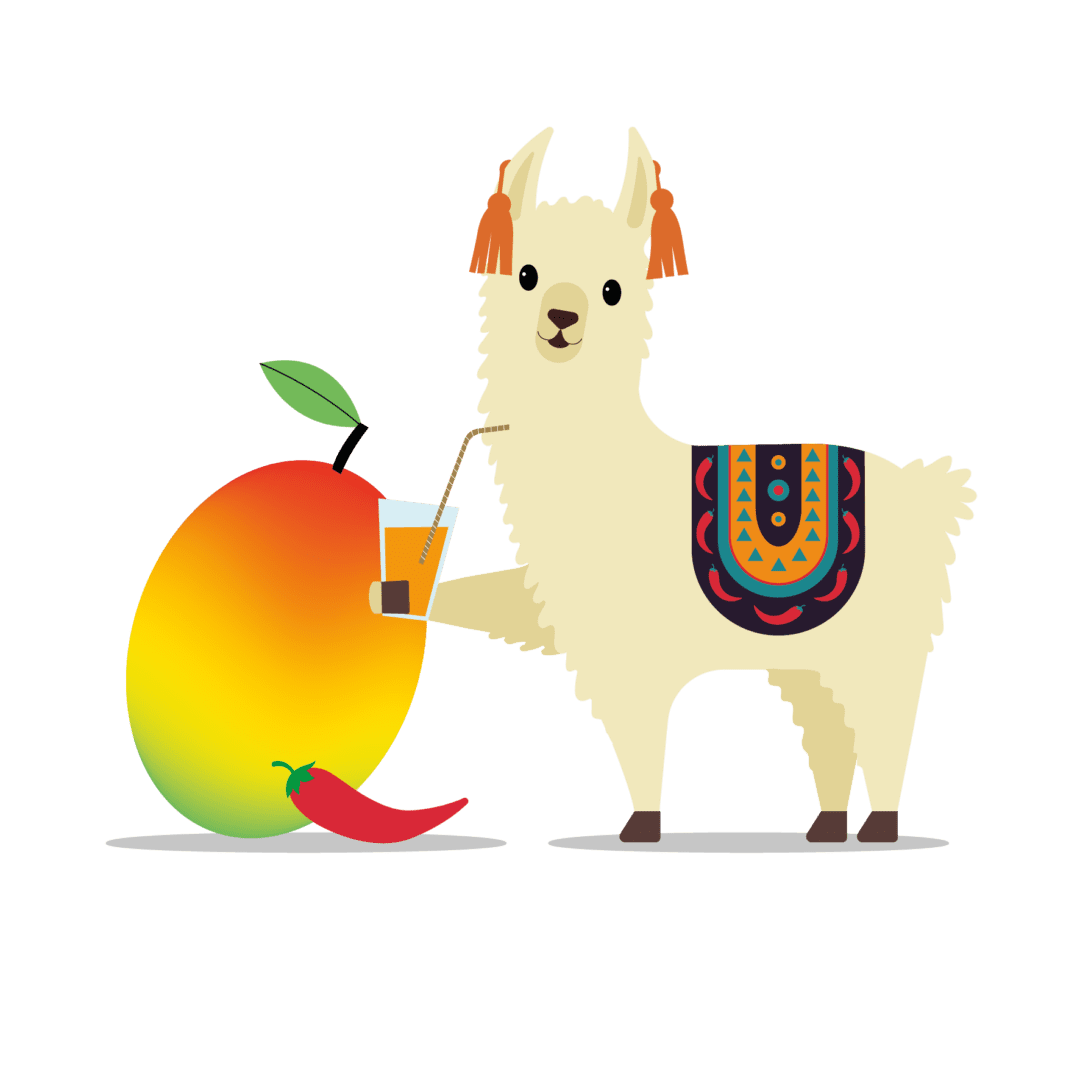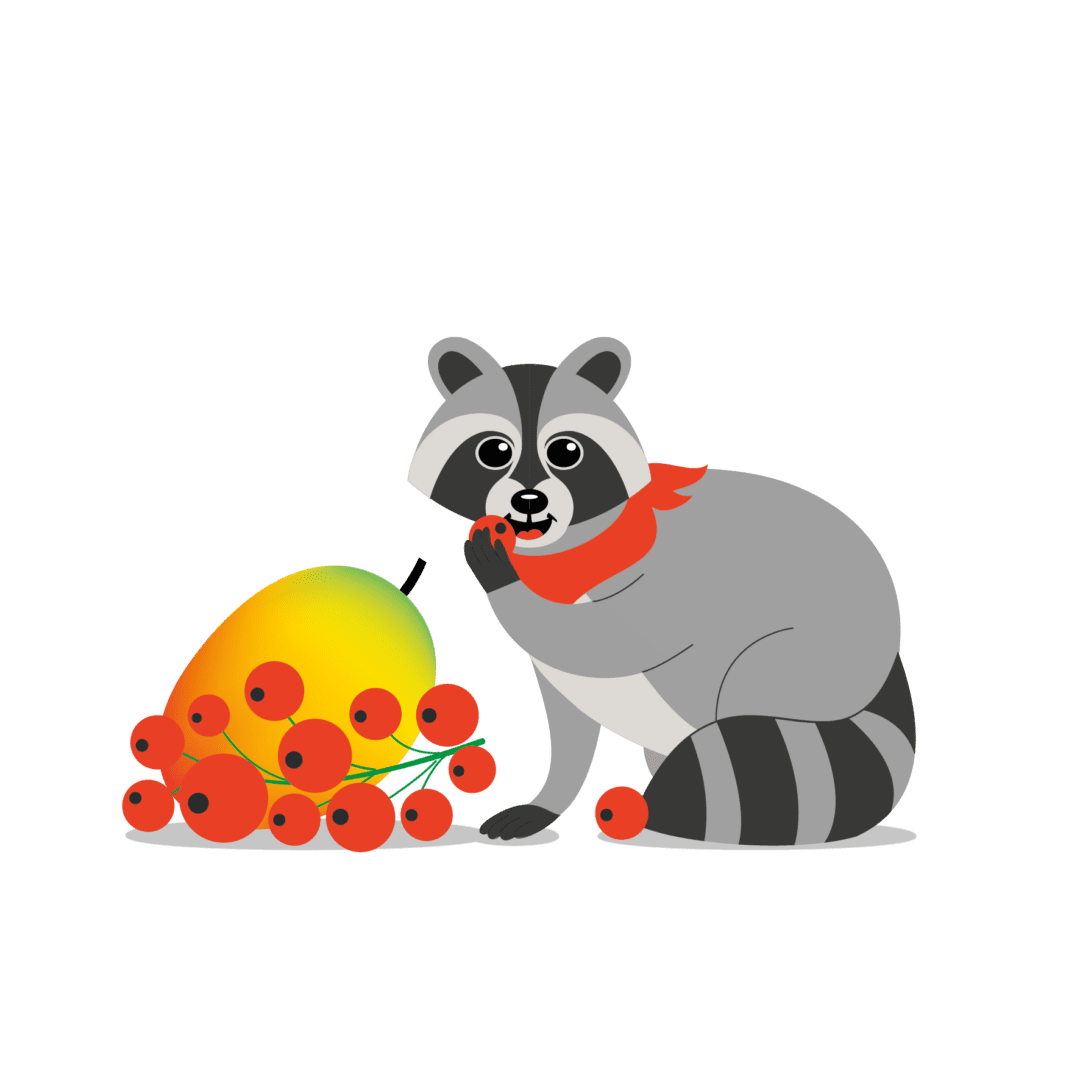 Rusty Racoon
A soul-warming meeting of redcurrants and mangoes
Arriving in the season of bronze leaves and morning frosts, the inhabitants of the forest are also looking for extra comfort and warming flavors. Of course, we also need this in the urban jungle – whether we want physical or mental boost – and we are seduced by the colorful energies that have been carried over from the summer.
Rusty Racoon, our ever-moving creature, inspired our latest smoothie from the Secret Edition family, which starred mango and redcurrant in addition to the already classic Funky apple. No matter how cunning a plan you break your head, you can gain energy and inspiration from this smoothie…
If you want to join him, just shake the bottle, tie up your bandits and head for the city! Whether your goal is to peak your physical or mental performance, he will help.
Dear Deer
An
 endearing sour cherry delight
Hush, just look at it, who is this antlered guy wandering in the Funky Forest? Spotted fur, clopping hooves from which we can quickly realise that it's a deer hunting for mouth-watering delicacies. No doubt, a new resident has just joined the forest of Funky.
The new member of our team is a real adventurer. Our Deer's really keen on exploring the nearby forests and meadows, hopping in the spring grass and searching for fruits which taste like heaven.  Our antlered friend is capable of going wild for juicy apples and tasty sour cherries, but no worries, if he is well-settled, he will share the leftovers. We dreamed up a special drink from his favourites into which we mixed pinches of his generosity and a high dose of his cheerfulness.